A Step-by-step Guide to gain clarity of your goals and plan your year in less than a day
🌿🌿🌿
👉🏽 Yearning to plan a future with your partner?


👉🏽 Not exactly sure of how to go about it?
👉🏽 Ready to get dreaming and doing together?
If these have been some of your thoughts, you're in the right place!
🙋🏽‍♀️
After trying and testing various planning and strategy techniques for years, D'Niel and I created a Step-By-Step Guide walking you through everything we do during our annual planning sessions as a couple!
If you and your partner would like to plan your future together with us, click here to sign up for our How To Plan A Future Together Template
👇🏽
After completing this Step-by-Step Guide, you will:


👉🏽 Have absolute clarity of your and your partner's individual goals as well as shared goals
👉🏽 Discover how you can reach both individual and shared goals, despite life seeming too busy
👉🏽 Have a strategic and practical plan for the year, even if you think you are not good at planning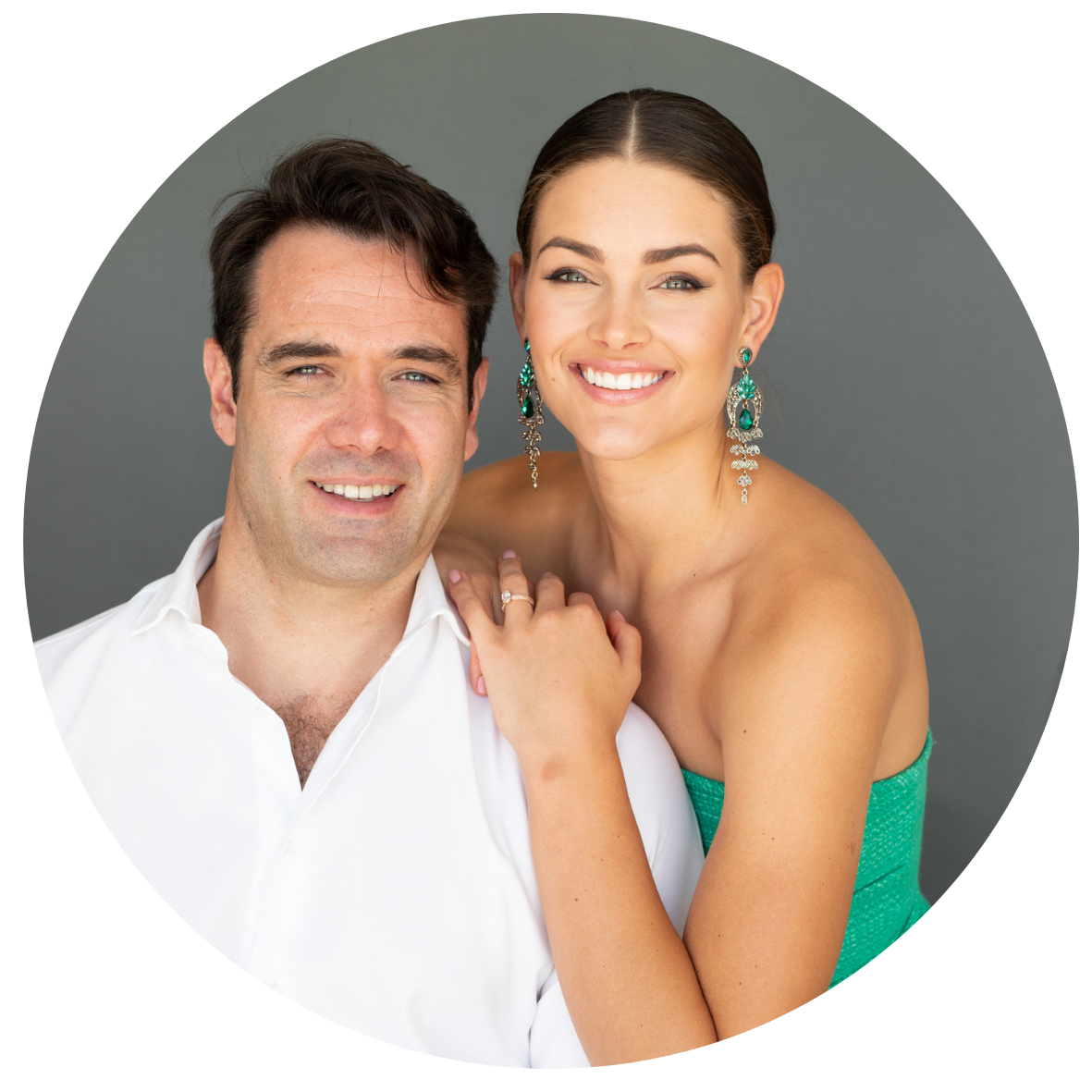 D'Niel and Rolene Strauss are known as one of South Africa's power couples and are probably one of the most productive and purpose-driven couples in South Africa. Within the last three years, they have started 3 of their own businesses, grown multiple existing businesses, written three books among the two of them, spoken on platforms worldwide, prioritised growth every day, and raising two boys.
D'Niel Strauss is a Venture Capital Entrepreneur, international speaker, MBA lecturer, and best-selling author of The Billionaire Mindset.
Rolene Strauss is a Transformational Coach, graduated medical doctor, international speaker, author, entrepreneur, businesswoman, Miss South Africa 2014 and Miss World 2014.
D'Niel and Rolene's passions and strengths complement each other, and together, they are set out to empower and uplift those around them.